Migrate Workloads Free for 30 Days when you Sign Up for a RiverMeadow SaaS Subscription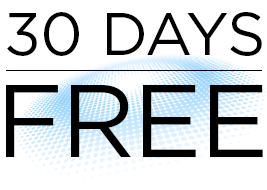 That's right! When you buy a subscription to RiverMeadow Cloud Migration SaaS we'll give you 30 days to use the online automated migration service for free.*
RiverMeadow offers a range of subscription plans that fit any workload migration project or migration business offering. Plans are available in terms of 3 and 12 month durations with migration quantities ranging from 10 to 10,000. So you can create a subscription plan that matches your needs.
How to Subscribe
It's easy. Simply fill out and submit the form on this page.

A RiverMeadow account representative will contact you within 24 hours** to discuss your project and help determine the ideal subscription plan.

We'll process your order and provision a RiverMeadow SaaS account for you.
Finally, we'll schedule a 30-minute demo session with you and one of our service team members to make sure you're set up and ready to migrate.
RiverMeadow SaaS
Smart: Confirms a server will successfully migrate before you click go
Simple: No agents to install on source, no source hypervisor access required
Low-risk: Runs migrations live, clones your servers, no rollbackplan required
Scalable: Conducts unlimited concurrent migrations
Extensible: Customizes cloned servers anyway you tell it to
*If you cancel for any reason within the first 30 days, get up to the first 5 migrations free.
**Contact will be made within 24 hours on the next business day.