Intelligent Workload Management

By Scott Colgan on Oct 17, 2012 8:00:21 AM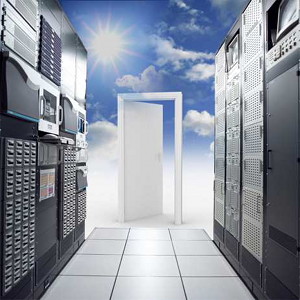 Companies have realized the value of IT resources, and the intelligent workload management (IWM) is a solution for the cumbersome task of optimizing performance and getting business needs to drive technology solutions.
To understand intelligent workload management, you must first understand the concept of what a workload is. According to Compare Business Products, workloads have been around as long as IT; the definition of a workload has evolved. The modern workload is an integrated stack of the application, middleware and an operating system that accomplishes a computing task. This modern workload is the building block of the next generation of IT infrastructure. Today workloads are integrated but as technology progresses it is not only portable across physical, virtual and cloud but it will also need to be platform-agnostic.
But no end user cares about workload. They only care about getting the job done. The cloud promises a better resource utilization and service delivery through the abstraction of workloads from physical IT infrastructures.
So what is intelligent workload management? Intelligent workload management is an emerging paradigm for IT systems management arising from the intersection of dynamic infrastructure, virtualization, identity management and the discipline of software appliance development. According to DigPlanet.com, intelligent workload management enables the management and optimization of computing resources in a secure and compliant manner across physical, virtual and cloud environments to deliver business services for the end customers.
There are 4 parts to considering a workload "intelligent" within the cloud.
-When a workload understands its security protocols and processing requirements so it can self-determine whether it can deploy in the public cloud, the private cloud or only on physical machines.
-It recognizes when it is at capacity and can find alternative computing capacity as required to optimize performance.
-It carries identity and access controls as well as log management and compliance reporting capabilities with it as it moves across environments.
-Lastly, when it's fully integrated with the business service management layer, ensuring that end user computing requirements are not disrupted by distributed computing resources and working with current emergent IT management frameworks.
A great feature of intelligent workload management is the ability to create a predefined set of rules, which makes workloads identity-aware. The rules are created in advance by companies according to internal policies and relevant legal base. As soon as a workload needs to be deployed, the system would check its attributes, which travel with it and allocate space, time slot and traffic priority accordingly. In addition, intelligence is dynamic. If a high-priority, high-security workload is running short on resources, the intelligent management system will pause other less-urgent jobs and ensure that business critical processes have enough attention to carry on till completion.
According to Wikipedia, the deployment of workloads and workload-based business services in the "hybrid distribution center," raises a host of issues for the efficient management of provisioning, security and compliance. The "hybrid distribution center" includes physical machines, data centers, private clouds and the public cloud. When you make workloads "intelligent" they can effectively manage themselves in terms of where they run, how they run and who can access them. Wired.com says intelligent workload effectively integrated into the enterprise, can address and resolve issues in the cloud, rather than trying to do things manually with in the cloud. Without that level of automation, there will be no hope of dealing with the inherent scale and complexity of cloud computing.
To sum it up, intelligent workload management defined itself naturally as the next step in management of information systems. It allows for a tiered approach and separation of duties, preserving the requester-approving manager-IT personnel workflow while maintaining a quick response and user productivity.