Is There Such a Thing As "Too Many Hypervisors?"

By Scott Colgan on Apr 12, 2013 1:25:00 PM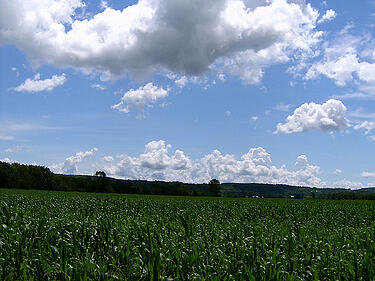 Is there such a thing as "Too Many Hypervisors?" Well that depends. For many organizations, particularly large enterprises, multi-hypervisor environments are common and the benefits include the ability to support different application workloads, to reduce licensing costs and to work with multiple vendors. But this approach is not without challenges including increased complexity, ongoing management and reliable backups. In this blog post we will review the benefits and challenges of multi-hypervisor environments and the approach your business should consider – whether Enterprise or SMB.
According to ESG, nearly two-thirds (65%) of respondent organizations reported using more than one hypervisor. The reality is more and more companies are using multiple hypervisors, which means more tools are popping up to help manage those complex environments. The reasons decision makers in IT typically cite for adopting a multiple hypervisors approach are numerous. Some decision makers often state the desire to support different applications, interest in vendor diversification and the need to reduce licensing and software costs as the reasons. However, the majority of organizations say they use different hypervisors for different application workloads.
So what are the benefits of multi-hypervisor environments? Organizations and decision makers in IT have valid reasons why they want a multiple hypervisor environment within their business. Companies that adopt multiple hypervisors want to accomplish three things:
-Control costs by having different resource tiers within their data centers.
-Drive virtualization into areas where they haven't been able to before, such as remote and branch offices.
-Lastly, they want to build more cost-effective disaster recovery solutions.
IT decision makers see the following attributes that will contribute to the infrastructure:
-Resilience – Monocultures come with inherent risks. One software bug or security flaw can make organizations vulnerable. Having multiple virtualization platforms can reduce this risk.
-Flexibility – Having a multiple hypervisor strategy in place gives IT the flexibility to deal with resource tiering, remote and branch offices and disaster recovery.
In an interview with TechTarget.com, Jack Kaiser of Focus Technology Solutions said, "Most SMSs will virtualize as much as they can on one hypervisor, and if a particular application vendor or manufacturer makes it cost-prohibitive to virtualize, they keep it physical."
While the benefits of using multiple hypervisors are evident, you must also consider the challenges it can bring to the requirements and priorities of your data center operations. There are valid reasons why some IT professionals avoid virtualization. In most cases the reason not to adopt a virtualized platform is caused by practical rather than psychological reasons.
Here are a few reasons for not adopting virtualization:
-The network being too small
-Too few end points
-More than enough physical servers
-Lack of stability
-Lack of application compatibility
Multiple hypervisor environments can be very complex and there are many challenges. However, as organizations purchase applications or develop business partnerships with hypervisor manufacturers, it will continue to drive the need to support several hypervisors within the data center.
RiverMeadow Software Inc. develops industry-leading software that automates the migration of physical, virtual and Cloud based servers (live and as-is) into and between public, private and hybrid clouds. Unlike competitor solutions, which involve templating, replication, scripting or even repurposing back-up and recovery tools, our RiverMeadow Cloud Migration SaaS automates the process from start-to-finish, in less time without the need to install agents or quiesce servers.To learn more about RiverMeadow's services contact us at support@rivermeadow.com.
Photo Credit: BoBolink