Case Study - Take the Risk and Pain Out of Migrating
PCM, Inc. is a value added direct marketer of technology products, services and solutions to businesses, government and educational institutions and individual consumers.
One of PCM's clients in the travel and tourism industry decided that they needed to upgrade their IT infrastructure by modernizing their datacenter and implementing a disaster recovery solution. Looking for assistance with their project, the client contacted PCM to review their current IT environment, determine a set of upgrade requirements and identify possible options.
After a comprehensive evaluation process, PCM offered their client three upgrade options:
1. Modernize and host servers and DR on-premises.
2. Modernize and host servers on-premises with DR hosted in VMware vCloud® AirTM.
3. Migrate their servers to a VMware vCloud Air shared Cloud model and utilize the on-premises environment as a DR site.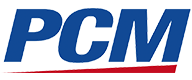 Read the case study to learn the approach PCM and their client took, the challenges they were faced with, the solution, and the results that cut migration time by 70% without server downtime or disruption.