Migrate to Azure - Get 3 Years' Extended Security Updates for Free

By Jim Jordan on Nov 22, 2018 8:57:01 AM



In the coming months Microsoft will no longer issue security updates for Windows Server & SQL Server 2008 and 2008 R2:
9th July 2019: Extended Support for SQL Server 2008 and 2008 R2 will end
14th January 2020: Extended Support for Windows Server 2008 and 2008 R2 will end
With cyberattacks becoming more sophisticated and frequent, running apps and data on unsupported versions can create significant security and compliance risks. Whist the ramifications of ignoring end of support may be steep, it is a great opportunity to transform your applications and infrastructure to take advantage of cloud computing and the latest versions of SQL Server and Windows Server.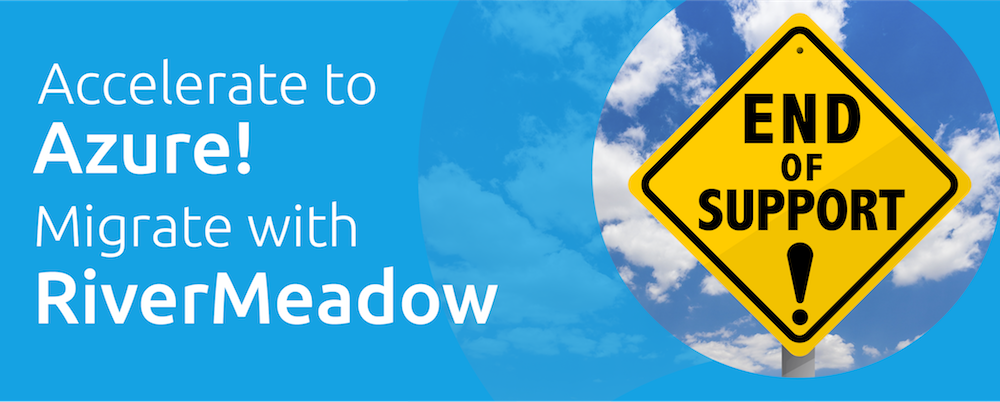 We highly recommend upgrading to the most current versions for better performance, efficiency, and regular security updates. However, if you cannot upgrade to the latest version before the deadline, Microsoft are offering 3 Years' Extended Security Updates at no additional charge if you rehost your applications in Azure.
So what does this mean exactly? Here's a brief summary of what Microsoft are offering:
Extended Security Updates will be available for free in Azure for 2008 and 2008 R2 versions of SQL Server and Windows Server to help secure your workloads for three more years after the end of support deadline
You can rehost these workloads to Azure with no application code change. This gives you more time to plan your future path, including upgrading to newer versions such as SQL Server 2017 or Windows Server 2016 and utilizing the rich set of platform and data services available in Azure
You can also move your SQL Server 2008 and 2008 R2 deployments with no application code change and near zero downtime to Azure SQL Database Managed Instance. It is a fully-managed database-as-a-service solution with industry leading SLAs and does not require future upgrades
You can use existing licenses and the Azure Hybrid Benefit to save when you migrate SQL Server and Windows Server environments to Azure Virtual Machines or to Azure SQL Database Managed Instance. With this benefit, customers with Software Assurance save up to 55 percent on the cost of running SQL Server and Windows Server in Azure.
In summary, this means you can now benefit from:
More time to modernize on your terms
Security built into Azure
More than 70 compliance certifications
So now you know your options, it's time to get started!
Choose RiverMeadow for your cloud migration to Azure
The RiverMeadow Saas platform is the perfect and most secure tool for cloud migration. It integrates with Azure through its external facing API and requires only a few clicks of a button.
On the front end, RiverMeadow offers a seamless user experience through a point-and-click web portal interface. It also automates and simplifies all the processes, and moves workloads from one region to another.
Take a look at the top 5 features of RiverMeadow Saas' platform:
Migration between physical, virtual, and any other type of cloud platform
No requirement for hypervisor access or manual configuration
Automatic provisioning for new virtual machines on cloud targets
No need for software or rebooting
Post-migration automation to evolve the workload (modify, customize, update, enhance the workload)
Final Thoughts
Because they will end support for Windows Server 2008 and SQL Server 2008, Microsoft encourages companies to migrate to Azure while taking advantage of the free security updates. If you are not sure which platform to choose for your migration process, check RiverMeadow's value propositions and use cases.
RiverMeadow's migration process is transparent, and its methodology consists of 9 easy steps. Also, for companies interested in cloud migration, we invite you to check out a demo here before deciding on a cloud migration strategy.
As a co-sell ready Microsoft Partner, RiverMeadow is the ideal partner to support your migration to Azure. Simply book a demo here or contact us to discuss your requirements.