RiverMeadow and Synoptek Combine Expertise to Accelerate Mass Migrations and Enable Smoother Customer Transitions to Cloud
IRVINE, Apr. 18, 2018 – RiverMeadow Software Inc., a leading provider of application migration automation technology, and Synoptek, an award-winning global IT managed services and cloud services provider, announces its partnership to deliver a set of new services that provides exceptional cloud readiness assessments and migrations to assist mid-market and large enterprise organizations in moving computing workloads to hosting platforms such as Amazon Web Services (AWS) and Microsoft Azure.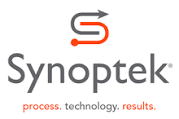 Together, the companies provide customers the trusted expertise and execution of migrating to the
public or private cloud, made possible by effective tools, joint resources and years of experience offered by RiverMeadow and Synoptek combined.
"Synoptek's Managed Cloud service provides customers with access to experts to properly architect and manage their Azure and AWS environments. Synoptek helps customers assess, migrate, manage, and maintain applications to achieve greater performance, enhanced data security and reduce operational costs," said Miles Feinberg, Vice President of Service Development. "RiverMeadow's toolset has helped us to deliver cloud migrations with excellence at scale. They have demonstrated their ability to closely partner with us to ensure success for our customers."
Recognized among the world's top companies for their managed cloud services, Synoptek has received Penton's 7th Annual Talkin' Cloud 100 #11 ranking as a tier-one total service provider among the top 20 cloud services providers (CSPs) nationwide. Synoptek has enhanced its managed cloud services to encompass six critical pillars: cloud readiness/assessments, technical support, resource management, cybersecurity, compliance, and strategic advisory. Partnering with Synoptek provides organizations the necessary skills and resources to address a range of topics related to cost, quality of service and risk.
RiverMeadow's software automates the core process of collection, conversion and deployment of the application stack from the source to the target cloud environment. This platform was built for the cloud and supports agentless and automated cloud migrations at scale as it dramatically reduces time, cost and risk associated with the process.
About Synoptek
Synoptek provides information technology management services, consulting and IT leadership to organizations worldwide. The firm manages and operates IT infrastructure with 24/7 operations, automated toolsets, and highly skilled technologists. Synoptek has been repeatedly recognized as one of the Top 100 Cloud Services Providers by Talkin' Cloud and one of the Top Managed Services Providers by MSPMentor, among other honors from Inc. Magazine, Deloitte and more. For more information, visit www.synoptek.com or follow the company on LinkedIn.
About RiverMeadow
RiverMeadow is a Software Enabled Services Company that provides a broad range of best in class proprietary Cloud Migration Software and Services that helps partners and customers throughout their cloud journey. For more information, visit www.rivermeadow.com or follow the company on Twitter at @RiverMeadow1 and LinkedIn.