Adopting a Multi-Cloud Migration Strategy?

By Emma Tompkins on Aug 19, 2020 12:41:50 PM


Standardize on One Multi-Cloud Migration Partner
Are you moving to a Public or Private Cloud? If so, you are not alone. According to Gartner, by 2021 over 75% of midsize and large organizations will have adopted a multi-cloud IT strategy - proof enough that multi-cloud is here to stay.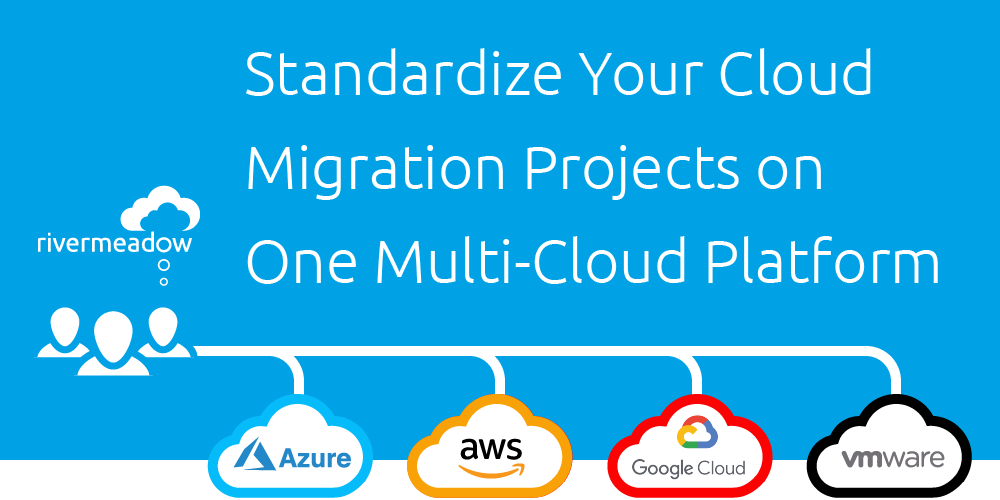 What is Multi-Cloud?
Multi-cloud is when two or more cloud service providers are used for cloud hosting storage. For example, one cloud vendor might be used for collaboration and messaging, another cloud vendor might be used for data analytics. This differs from a hybrid cloud deployment which combines public cloud with a private cloud or on-premises infrastructure. A multi-cloud can also be a hybrid cloud, and a hybrid cloud can also be a multi-cloud, but these terms represent two distinct concepts.
Why Adopt a Multi-Cloud Approach?
The benefits of adopting a multi-cloud strategy are wide-ranging and well documented. Perhaps the most commonly stated reason is the ability to spread commercial risk by reducing vendor lock-in. This gives you the flexibility to use – or stop using – a cloud service provider at any point you so choose. No single cloud can do everything well, and so exploiting the unique capabilities of different clouds, rather than going 'all in' with a single cloud, means you can harness the best mix of cloud services to meet your specific needs.
Multiple Cloud Migration
Migrating to multiple cloud targets brings a multitude of challenges which require you to learn about multiple service providers and how they differ. Organisations can find it difficult to build skills and capabilities to migrate to just one platform and it can result in the need to replace or remove some team members, as well as update your existing team with cloud skills which can be costly and disruptive. It's no wonder the thought of doing so across multiple cloud platforms can be daunting.
Some hyperscale cloud providers like Microsoft Azure, Amazon AWS or Google Cloud offer tools as part of their offerings but these are often limited in use case support and don't offer the capability and flexibility that's needed for large scale mass migration projects. You also don't have the option to stick with the same migration partner when you onboard to other clouds which can additional layers to an already steep learning curve.
RiverMeadow – The Only Truly Cloud-Agnostic Migration Partner
RiverMeadow is the only truly multi-cloud migration company on the market today. Our cloud agnostic approach means that you can leverage the different benefits of any cloud without needing to become an expert on each.
We offer a full suite of fixed price (per VM) Multi-Cloud Migration Services which makes us far-and-beyond the logical choice for all your cloud migration needs. Our Expert Delivery Team are highly experienced in migrating even the most complex workloads to Cloud It's what they do, day-in, day-out which is why we can offer you such highly competitive fixed-price rates.
Add to this our feature-rich Modular Cloud Migration Platform that is easy to set up and deploy, and you have all you need to onboard to any cloud faster, more cost-effectively and with less risk than any other service provider.
Whether you're moving workloads between clouds or from on-premises to multiple clouds, RiverMeadow's deep knowledge means you avoid many of the common mistakes with the delivery of cloud migrations, saving you time, money and guaranteeing you the best results.
Standardize on One Tool for All
If you want to escape vendor lock-in, choose RiverMeadow's purpose-built multi-cloud migration tool. Our agile and proactive approach will power you to the cloud faster, more cost-effectively and with lower risk than any other cloud migration solution. Add to this our Automated OS In-Place Upgrade capability and you can move to any Public or Private Cloud and modernize your underlying Windows or Linux Operating Systems quickly, cost-effectively and with no risk at the same time.
Whether you're an end customer or partner, if you're adopting a multi-cloud strategy let RiverMeadow take care of your cloud migration projects while you focus on your business. Contact one of our Cloud Migration experts here or schedule a demo to see our software in action.
Other useful articles:
Choosing a Cloud Agnostic Migration Partner: Standardize in a Multi-Cloud Environment