Choosing a Cloud Agnostic Migration Partner: Standardize in a Multi-Cloud Environment

By Jim Jordan on Feb 27, 2019 6:22:19 AM



As more and more businesses surge into the cloud as the foundation for digital transformation, the choice to migrate applications across multiple cloud-hosting environments might seem counterintuitive. Businesses are looking for ways to streamline their processes, alleviate infrastructure complexities, avoid information leakage and reduce costs in order to maximise efficiencies.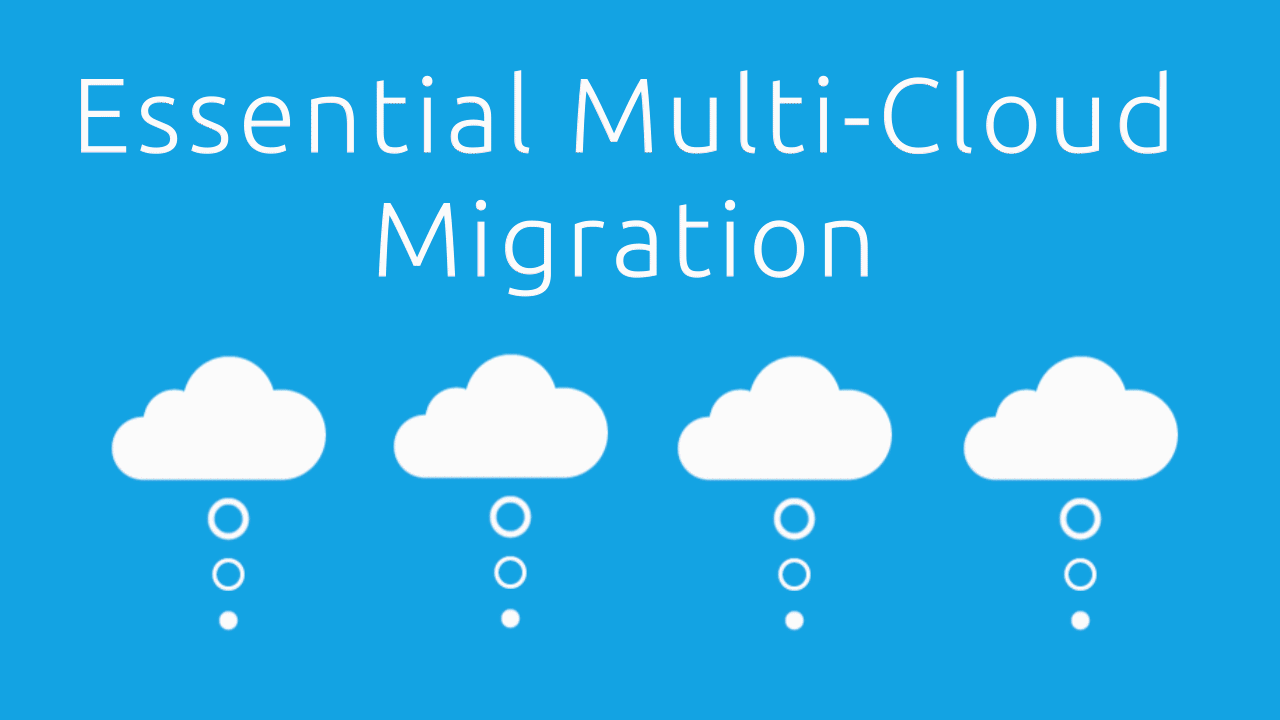 Adopting a multi-cloud approach requires learning about multiple service providers and how they differ, what benefits they bring, what best fits your own environment and how to cost this out over time. All these factors can appear to add an additional layer of complexity into what is already a new and unchartered territory.
Yet inspite of this, many businesses are choosing to spread their proverbial eggs across multiple baskets in recognition of the benefits of a multi-cloud strategy, where multiple cloud services are put to use to create a single overarching infrastructure. Gartner reported, "a multi-cloud strategy will become the common strategy for 70 percent of enterprises by 2019, up from less than 10 percent today." This is despite the perks and benefits offered by many cloud providers to customers who subscribe to its services in totality.
In fact, 86% of enterprises employ a multi-cloud strategy and over 30% of businesses use upwards of four cloud providers - proof enough that multi-cloud is here to stay.
Beware Vendor Lock-In
Amazon Web Services, Microsoft Azure, and Google Cloud continue to dominate the cloud computing marketplace. Despite the value they offer, IT managers are often weary of vendor lock-in which is often cited as a major impediment to cloud service adoption.
Given that multiple cloud vendors exist and each excel in different areas, it is vital to leverage the services that best align with the company's initiative when migrating to the cloud. Businesses that adopt a multi-cloud approach are faced with the prospect of incurring huge costs that are associated with moving out of an arrangement they are locked into with a single cloud provider. They are also burdened with the inability to procure different benefits from different clouds based on the unique needs of the business.
Forward-thinking businesses on the other hand recognise multi-cloud and hybrid cloud architectures as an enabler for maximum scalability, flexibility and optimised performance. For example you may get better service for your Oracle-based deployments from Oracle Cloud. By identifying the specific cloud platform on which a business's various workloads and applications each perform best, and deploying the right app on the right cloud, organizations can achieve higher efficiency, better compliance, cost savings and can deliver greater quality of service. In addition, not all clouds support all things.
Choosing the Right Cloud Migration Partner
Choosing a Cloud Migration partner to help you make the best move to the right service provider can be a game-changer when you are adopting a multi-cloud strategy.
Yet with the recent acquisition of CloudEndure by Amazon along with Google's purchase of Velostrata last year, there is a diminishing number of options available to choose from if you want to stick with the same migration tool for different landing zones.
For Angelina Troy, senior director analyst at Gartner, less choice out there in terms of third parties that can work with multiple providers is a real concern. "The many companies operating in a multi-cloud world have one less tool that they could use to standardize in a multi-cloud environment". She thinks organisations ought to be looking towards other tools, a shorter list of tools than what they had before.
RiverMeadow: The Only Multi-Cloud Migration Tool
A best-of-breed approach ensures optimized cloud performance and cost-effectiveness. Yet, the level of expertise required to execute a multi-cloud migration strategy often deters businesses from opting for a multi-cloud migration strategy in the first place.
As one of very few remaining purpose built migration tools, RiverMeadow's cloud agnostic approach means that you can leverage the different benefits each provider offers without the expertise required to move workloads between clouds or from on-premise to multiple target Clouds. By eliminating the need for staff to become migration experts on multiple tools you can reduce on-staff knowledge which is required to support migration activities. Multiple support vectors made available ensures there is a only one throat to choke in the event of a problem. And because RiverMeadow's Cloud Migration Platform is an agentless solution, no change management is required. Therefore, risk mitigation is ensured when moving workloads between clouds since there is no need to open access to or from the network where the workload is running.
The key to successfully implementing a multi-vendor cloud deployment and escaping vendor lock-in is to use a cloud migration solution like RiverMeadow that offers a defined, repeatable process. This promises the flexibility required to move workloads from on-premise to multiple target Clouds, in between Clouds, or back to on-premise for true Hybrid capability. With support for 'niche' clouds like VMware on the horizon, keeping your options open with a multi-cloud strategy puts the power of data back into the hands of the business.
One Tool For All
If you want a one fits all purpose built migration tool RiverMeadow has an agile and proactive roadmap that will power you to the cloud faster, more cost-effectively and with lower risk.
Related articles:
Adopting a Multi-Cloud Migration Strategy?