Does Your Cloud Migration Tool Have The Flexibility You Need?

By Emma Tompkins on May 24, 2022 7:43:39 AM



Before you sign up for 'free' migration tools from your Cloud Service Provider, consider carefully if they'll offer you the flexibility and use case addressability you're going to need.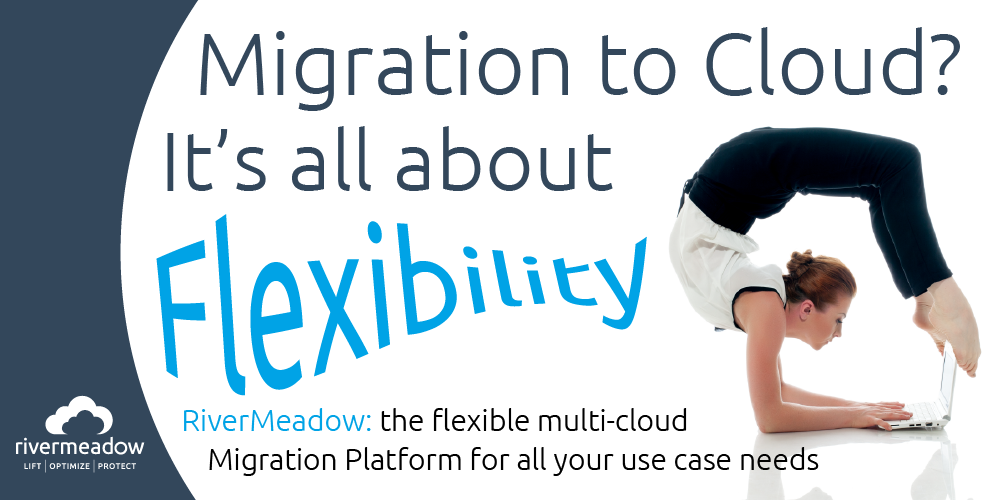 Having the flexibility to choose which migration approach is best for your specific needs cannot be underestimated. Competing so-called 'free' migration tools offered by hyperscale Cloud Service Providers do only one thing, one way, rather like a one-trick pony if you will.
As a result, many companies hit a roadblock in their migration projects when it becomes increasingly clear that their specific requirements simply don't fit within the use case addressability of these 'free' migration tools. They end up unable to leverage the tools for at least a portion of the estate - if not the entire estate - of workloads that need to be migrated.
What's worse is they will often use three or four different tools, each with their own specific set of requirements, in order to try to get to the end of a migration project. This can end up being highly complex, risky, and overly complicated, and often adds significantly more time and incremental cost to the migration project as a whole.
Is Your Cloud Migration Tool Fit for Purpose?
The types of questions you should be asking of your Cloud Migration tooling provider to make sure it's fit for purpose will vary, depending on your current state and infrastructure, as well as your organizational requirements. The following checklist should cover some of the main areas you need to consider before you embark on a migration:
| | |
| --- | --- |
| Multi-Cloud | Does the migration tool use a single pane of glass to support VMware on any public cloud and native IaaS on any public cloud? |
| Physical, Virtual & Cloud-Based | Can you move any physical, virtual and cloud-based workloads into and between any public, private and hybrid cloud? |
| Flexibility of Deployment | Can you choose SaaS or local deployment (in choice of public cloud hypervisor or on-premise)? Is it practical to deploy the migration solution into the source datacenter where access to the source is obstructed or resource-constrained? |
| OS Modernization | Will you have the option to safely retire legacy Operating Systems as you migrate? Does your migration tool allow for automated upgrades at scale, rather than manual upgrades? |
| Migrate by VM | Can you migrate by virtual machine? (This approach is ideal for Lift and Shift and has a minimal impact on resourcing and requires no organization change.) |
| Migrate by OS | Does the migration tool enable you to migrate at the Operating System level? (This migration approach is ideal for OS modernization as part of the migration and/or if you want to carry out partition rightsizing before you migrate. It also supports nonstandard and deprecated hypervisors.) |
| Hypervisor Access | Will you have the option to migrate with - or without - source hypervisor access, depending on your needs? |
| vSphere Versions | If you're running vSphere 5.5. or any vSphere versions, will the migration tool support them? |
| Support for VMware Hardware | If you're running backwards compatible VMware hardware versions (like VMware hardware 18) will the migration tool support them all? |
| Migration Telemetry | Does the migration tool provide detailed telemetry about how the migration is performing in real time? Can you gain full visibility and control in your migration projects? |
| User Acceptance Testing | Is the target available in isolation from the source for unlimited UAT to be carried out ahead of the cutover? Does it allow for multiple forms of data sync for greater flexibility? |
| Resize Disks | Can you resize disks as part of a migration to reduce your target storage footprint? |
| Connectivity | Does the migration tool support any connectivity provided (eg ExpressRoute, S2S VPN, Internet or Reverse Proxy)? |
| Data Only Migration | Can you migrate just the data of an application across platforms, clouds and OS versions without having to carry out a full migration? |
| Differential Migration | Can you sync only the differences between your source and cloud target data without having to run a full migration each time these changes occur? |
| End-User Compute | Does the migration tool support multiple EUC use cases, such as VDI migrations and upgrading Windows desktop workloads to current versions? |
| Block-Based & File-Based Migrations | Are both block-based and file-based migration capabilities available? (Both have their own merits depending on the use case at hand.) |
| 24/7 Support | Given that most projects require migrations to be performed outside of business hours, you need to be sure that there is someone to call if you run into a problem. Does your cloud migration tools provider offer 24x7 support so that your migration projects stay on track? |
RiverMeadow: Addressing All Your Use Case Needs
Time and again, our Cloud Migration specialists have seen 'free' migration tools grind projects to a halt because of their lack of flexibility to accommodate the diverse use case needs needed by customers. That's why RiverMeadow has built a highly flexible Multi-Cloud Migration Platform that can address the vast majority of different use cases and constraints in one tool using one process.
Our Platform can move any physical, virtual and cloud-based workloads to any public, private or hybrid cloud in a single pane of glass. It is quick and easy to deploy with an intuitive and user-friendly GUI that makes it very easy to use.
RiverMeadow has been selected by many leading global brands, partners and Service Providers as their trusted solution for their cloud journey needs. We've earned that trust from hundreds of clients in dozens of industries, and we know we can earn it from you.
If you're looking for a truly Multi-Cloud Migration Platform that offers ultimate flexibility to address all and any of your diverse use case requirements, talk to our Cloud Migration Experts today.