Struggling with HCX Use Case Supportability? Take HCX to the next level!

By Emma Tompkins on Jun 30, 2022 9:17:14 AM



VMware HCX™ (Hybrid Cloud Extension) is a solution for migrating virtual machines from VMware on-premises to VMware on Cloud. Whilst the benefits of running your workloads natively in the cloud are well documented, getting there can be complex and costly.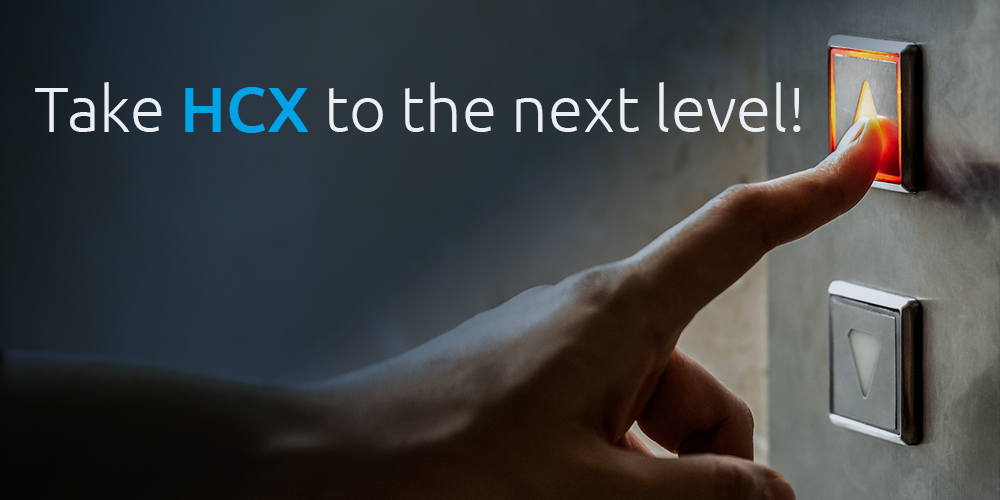 As HCX specialists, RiverMeadow's Cloud Migration Delivery Team has carried out dozens of successful migration projects for customers who are moving their VMware on-prem workloads to VMware infrastructure on any Hyperscaler. However, there have been several scenarios where HCX has not been suitable for a particular series of use cases. Leveraging RiverMeadow's own proprietary Migration Platform, customers have been able to gain additional flexibility and functionality, enabling them to achieve the highest level of migration success.
In this blog, we share some recent customer experiences where we had to leverage our market-leading Platform to help address HCX's limitations when migrating to VMware on Hyperscalers. RiverMeadow's Platform is easy to deploy, multi-cloud and can migrate OFF of anything and onto any VMware on any cloud.
A recent example of a successful migration project involved a large Healthcare Company that was looking to migrate onto VMware on a Hyperscaler. The company had 850 workloads being managed by a 3rd party which it needed to move in just 3 months. The migration project had a diverse list of use cases / requirements that were causing issues with HCX:
vSphere 5.5 was the source environment off of which the migration would take place
Site-to-Site VPN was set up as the standard corporate network and would therefore need to be used for the transfer of all data and applications
No source hypervisor access could be given as this was a 'hostile' migration involving a reluctant incumbent service provider
Support for backwards compatible VMware hardware versions would be needed (the customer was running VMware hardware 18)
OS upgrades (Windows 2008 to Window 2016) would need to be carried out in order to keep compliant
Disk resizing as part of the migration would provide the ability to reduce the target storage footprint.
The above list is not atypical of some of the challenges our customers face when migrating to a VMware ON environment. For a full list of use cases that RiverMeadow's Platform supports see the table below:
| | | |
| --- | --- | --- |
| | HCX Limitation | RiverMeadow |
| 1. | Limited support for non-vSphere- based machines (Physical, Virtual, Cloud) ** OSAM is very limited | Support for migrations of ANY machine to any native cloud or hybrid cloud |
| 2. | Only works to target vSphere environments (AVS, GCVE, VMC, On-prem). For projects going to multi-cloud (VMware vSphere and native public cloud) 2-3 different migration tools may be required (ex. HCX, Azure Migrate, ASR). All with different requirements | Support for migrations to VMware vSphere (AVS, GCVE, VMC, On-prem) and to public clouds (Azure, Google Cloud or AWS) in a single pane of glass |
| 3. | Requires Access to Source vSphere hypervisor to deploy virtual appliances | Does not require access to the Source hypervisor – helpful in "Hostile" migrations; migrating out of existing CSP/Colo or where capacity doesn't allow on-prem deployments |
| 4. | No Support for < vSphere 6.0 | Support for migrations off any source vSphere version |
| 5. | No Support for VM Hardware 18 and 19 nor backwards support for older VMware hardware on target | Support for migrations to or from any VMware Hardware version. Also provides support for backwards compatible VMware Hardware version (ex. AVS uses version 15) |
| 6. | Conflicts with VMware SRM (vSphere Replication) | OS-based nor VM-based migrations conflict with VMware SRM or vSphere Replication |
| 7. | Large infrastructure footprint required in both Source and Target vSphere environments. Scaling requires multiples of 3 in both source and target | Tiny infrastructure footprint |
| 8. | Next to no migration telemetry in the product – too much guesswork when planning cutover windows | Detailed migration telemetry. Plan migration windows down to the minute |
| 9. | HCX is very slow to replicate data | RiverMeadow is 10x faster than HCX replicating data as part of migration |
| 10. | No fine-tuned control over sync'ing / target is offline until cutover | Target is available in isolation for UAT ahead of cutover. Fine-tuned sync allows just files or folders to sync / multiple forms of sync for great flexibility |
| 11. | No ability to modify virtual hardware as part of a migration | Ability to change vCPU's (cores and sockets) and vRAM as part of a migration to right-size workloads moving to cloud |
| 12. | No ability to resize disks as part of migration | Ability to resize disks as part of migration to reduce target storage footprint (Usable storage in AVS is a bid problem today) |
| 13. | No ability to exclude virtual disks as part of migration | Ability to select which disks to migrate |
| 14. | No ability to modernize the Operating System as part of migration | Ability to modernize versions of Windows Server starting from 2003 up to 2019 as well as Windows Desktop from 7 to 10. Reduce technical debt as part of migration |

Mitel, a Global Communications Company, is another example of a customer that needed to migrate 1,000 VMs to Google Cloud VMware Engine in less than 90 days. To find out how RiverMeadow helped them to achieve their goal, check out the Mitel video below:
If you're looking for a single platform that can address all of your use case requirements, help you meet your migration timeline and provide unrivalled migration speeds, connect with a RiverMeadow Cloud Migration Expert here.