Our management team has deep technical and entrepreneurial experience in delivering global product and service offerings. We are true believers in the transformative power of the Cloud and are committed to delivering world-class automated cloud migration SaaS to the market.
Richard Scannell - President & CEO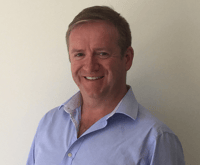 Richard is President and CEO at RiverMeadow Software and a seasoned industry veteran in the IT Infrastructure marketplace. Prior to joining RiverMeadow, he co-founded GlassHouse Technologies in 2001. In his role as Senior VP of Corporate Strategy and Marketing, Richard was responsible for GlassHouse's Sales, go-to-market strategy and marketing functions, helping to grow GlassHouse from startup to over 600 people in seven countries. Prior to GlassHouse, Richard served as COO of UpSource, a startup company providing outsourced CRM services. Richard has also worked as a senior IT infrastructure manager at Motorola. Richard holds a Bachelor of Science (BSc.) in Computer Science from University College Cork, Ireland.
---
Jim Jordan - COO & CFO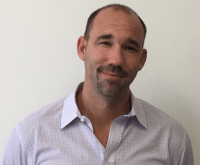 Jim Jordan is Chief Financial Officer at RiverMeadow Software and a seasoned financial executive with extensive experience in software, professional services, manufacturing, mergers and acquisitions and IPO's. Jim has served as CFO to more than 20 companies over the past 15 years, successfully raised more than $500m in debt and equity and completed more than 30 acquisitions. Jim also has extensive international experience having started and run business in Asia, Australia and Latin America. Notable CFO positions include; Airwide Solutions, Venture Advisors (founder), Glasshouse Technologies, EnerNoc, Verillon, BIT9, Savantis, CXO Systems, Ntru, ArsDigita and Cambridge Technology Partners. Jim began his career at Coopers and Lybrand where he specialized in IPO's and Mergers and Acquisitions. Jim is a graduate of Boston College, is a CPA and a former Army Ranger.
---
Richard Buck- CTO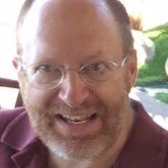 Richard is responsible for all aspects of RiverMeadow's product engineering and global cloud migration operations. This includes overseeing and expanding the development and integration of RiverMeadow's cloud migration SaaS platform into OEM and service provider cloud offerings around the world. Richard has built very large networks and cloud environments, as well as CRM and sales enablement tools. Though, his skills and interests are more aligned with the people aspect of business rather than a particular technology. His focus is on transparency, alignment, user experience, and customer requirements aimed at achieving high productivity, effectiveness, and job satisfaction. His goal at RiverMeadow is to make the easiest and broadest cloud migration product in the market.
---
Neelima Goshike- VP of Engineering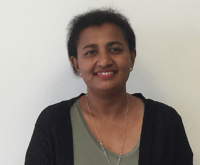 Neelima is the head of technology and operations at RiverMeadow Software. Prior to RiverMeadow, she lead cloud operations and customer support at SnapLogic, a San Mateo based SaaS startup. Neelima brings 16 years of executive and hands-on experience from companies like PayPal and eBay, where she led the company's Engineering Services, devops and developer productivity initiatives. Neelima has a Masters in Electrical Engineering from Southern Illinois University, Edwardsville.
---
Scott Colgan- VP of Marketing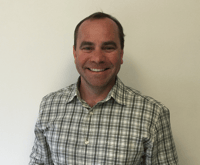 Scott oversees marketing at RiverMeadow Software. He brings over 20 years of experience in b-to-b and b-to-c marcomm, channel marketing, creative services, web development and branding. Before RiverMeadow, he co-founded and managed a web marketing and development firm servicing clients in the hi-tech, venture capital, academic and community foundation segments. Scott led retail and partner marketing teams at McAfee, maintaining high-profile accounts including Microsoft, AOL, Comcast, Telefonica and BestBuy. He later joined TiVo where he managed the web marketing and operations team responsible for producing the company's online properties and digital marketing initiatives. Over the past eight years, Scott has also provided strategic marketing consulting to several worldwide brands including Royal Mail Group of England, Zurich Insurance, and start-up ventures in mobile payments, digital-out-of-home, data cleansing, social video and IoT. Scott holds a B.S. in Business Administration from the University of San Diego and is an active board member of Los Gatos United Soccer League.